Understanding and Managing Behaviour that Challenges Key Trainer's Certificate
In the delivery of this training EDGE only use trainers that are members of the Institute of Conflict Management (ICM) and operate to the ICM Code of Practice.
Course Overview
This four day course will provide you with the knowledge, skills and confidence to train others in de-escalation and breakaway techniques, which can be adopted to deal with individuals exhibiting challenging behaviour.
Who Will Benefit?
This course is designed for those who either manage staff, or who themselves may come into contact with individuals exhibiting challenging behaviour.
Assessment and Certification
Course assessment comprises:
a 75 minute assignment to determine your theoretical understanding of the course content;
delivery of a mini-training session in order to practice teaching skills, organisation and delivery of appropriate course content;
a practical skills assessment, which takes place continuously over the final two days of the course.
Upon successful completion of the course, you will receive a certificate from EDGE which is valid for two years and certified by the CPD Certification Service.
Course Aims and Intended Learning Outcomes
By the end of the course you will:
demonstrate a sound knowledge of legal issues relating to the management of individuals exhibiting challenging behaviour;
understand the warning signs and means by which aggression and/or violence can be anticipated;
understand the risk assessment process, describing actions which can de-escalate potentially challenging situations;
understand the importance of, and demonstrate competence in, de-escalation skills;
be able to describe the advantages of breakaway techniques;
understand the necessity of debriefing staff/clients following an incident of violence and/or aggression;
demonstrate the skills and confidence to convey to others a range of de-escalation skills, breakaway skills and the appropriate means of coping with challenging behaviour in the workplace.
Post-Training Support
This unique service provides invaluable support to you after the course has finished. Our helpful trainers are available to answer any queries you may have once you return to work.
View Frequently Asked Questions for this course
Public Dates
York30th Apr – 3rd May, 2024
30th Apr – 3rd May, 2024
£860
Book
Birmingham23rd – 26th Jul, 2024
23rd – 26th Jul, 2024
£860
Book
Glasgow19th – 22nd Nov, 2024
19th – 22nd Nov, 2024
£860
Book
A 5% Discount for 2 or more delegates
Available In-House
This 4 day course is available in-house across the UK
Enquire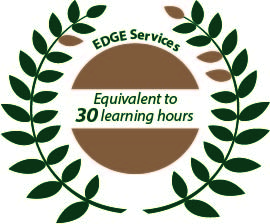 Course Materials Comprise of:
A full colour course text book.
A delegate CD ROM containing all notes, handouts, delegate quizzes etc that you would need to deliver your own training courses. It also contains over an hour of videoed practical techniques.
A full colour 'Ideas' book with training tips.
All the above and more are included in the price.